Contracts in business are more than a "handshake". Details matter to enforce what you intended.
Whether creating a short paragraph to enforce one part of an agreement or lengthy corporate contract spanning hundreds of pages, contracts are not to be taken lightly.
ENTER YOUR EMAIL FOR FREE ACCESS
MUST-HAVE STRATEGIES FOR THE MOST SAVVY BUSINESS OWNER. RELEVANT AND TIMELY INFORMATION THAT GIVES YOU THE EDGE.
Looking at every word with scrutiny.
Having an enforceable contract makes the difference between even bringing a case for or against someone or something like a corporation if you can't prove the legitimacy of your agreement.
Our Firm Looks Out For Our Clients
How To Look At Legal Issues
As there is no certainity that your contracts will not be challenged, you have to consider common legal issues that can arise.
INVITATION TO TREAT: If no execution of a contract has been created (unlike a buyer purchases an item from a store and warranty is included), like a TV advert, these can cause issues.
BREACH OF CONTRACT: With the right to sue someone for damages incurred, you can look to see what specific damages you can get in the form of specific performance or punitive damages.
UNCLEAR COVENANTS: Expectations among the roles and responsibilities of each party need to be clearly defined which could lead to expensive lawsuits in the future.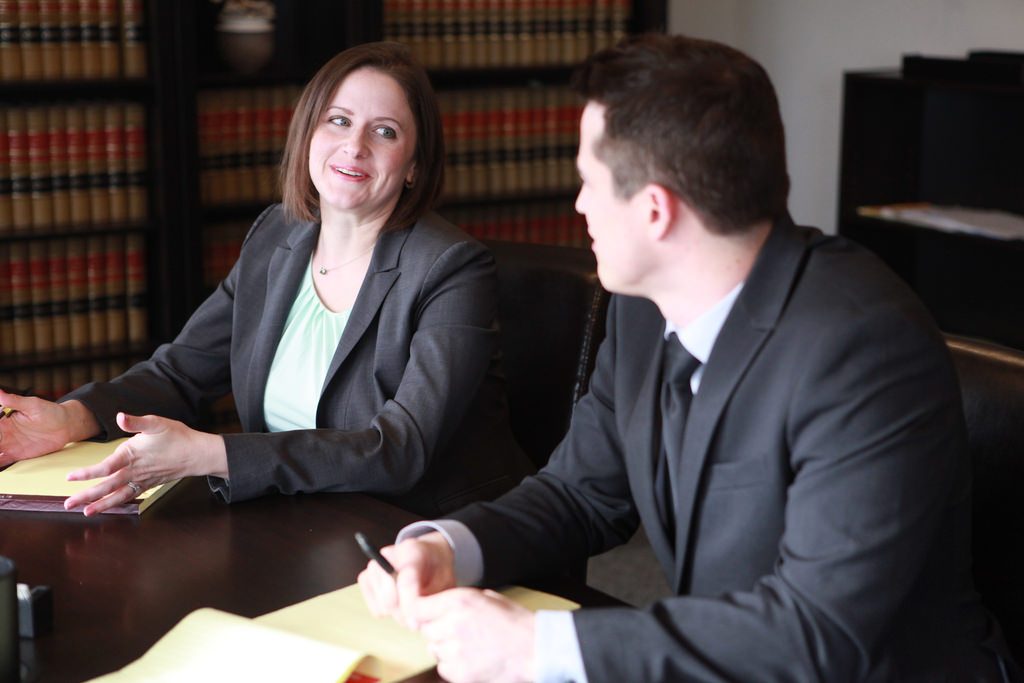 GENERAL VS EMPLOYMENT VS SALES
Different types of contracts serve different purposes. We can discuss which are right for your company at certain times as well as varying stakeholders.
GENERAL:   These documents involved the business structure and design of how you operate. Non-disclosure and property leases fall under this category.
EMPLOYMENT: Having the right staff agreements can make or break both profitability and culture. Non compete and independent contractors are here.
SALES: You have products and services you sell and how to transfer ownership are through agreements such as purchase orders and bills of sale.
FOUNDATION OF A CONTRACT AND WHAT IT MEANS TO YOU
THE BEDROCK OF ANY ORGANIZATION
With no clear understanding of the issues that could go wrong with contracts that stem from the creation and operation and sale of your business, you could be unprepared for both natural and unnatural causes create panic for yourself and your employees. Market corrections, tax law changes both at the local, state and Federal level, internal partner disputes, insurance issues and natural disasters are just a short list of how contracts can affect your firm's longevity. There is no reason to leave your contracts to chance
Contract Law is where we shine.
Contracts are not meant to be a static document and with money, resources and time all at stake, you can't afford to not have your paperwork in order and reviewed on a continuous basis. Let's talk about your contracts today.
LET'S TALK CONTRACTS TODAY!
You Built Your Vision. Now Let's Protect That Creation.
Business Law Related Content
WEBSITE USE AND DISCLAIMER.   By using this site, the User understands and agrees that Attorney Jeffrey J. Jinks is licensed only in the State of Indiana and information on the site may not be valid in other jurisdictions.  All information is for information purposes only and is not legal advice to the user.  
No attorney client privilege or relationship is created by the use of the site or the transmission and receipt of information without an express agreement between the user and Attorney Jeffrey J. Jinks.   The information on the site should not be relied on, and the user should take no action, nor refrain from taking action, without first seeking legal or other professional advice for their specific situation.   Do not send confidential information through this site, nor through email.
 Any links to other sites are intended as possible aids to the user and are not intended or implied that the firm sponsors, is affiliated or associated with, endorses or is legally authorized to use any any trade name, mark, logo, seal or copyrighted symbol that may be reflected in the links.  Those sites are not under the control of Attorney Jeffrey J. Jinks and he is not responsible for the content on or through those sites.
 The information on this site may not reflect the most current legal developments, verdicts, case law, code revisions, regulatory updates, private letter rulings or other changes in the law and is not guaranteed to be correct, complete or up to date.  The information on this site should not be taken as a promise, guarantee or indication of future results or benefits.
IRS CIRCULAR 230 NOTICE.  We are required by Treasury Regulations (Circular 230) to inform you that, to the extent that this communication concerns federal tax issues, this communication (including links, attachments and enclosures) was not written or intended to be used, and cannot be used, for (1) avoiding federal tax penalties, or (2) promoting, marketing, or recommending to another party any transaction or matter addressed herein.
MATTERS  IN THE STATE OF FLORIDA TO BE PROVIDED BY THE FIRM'S EMPLOYEES, INDEPENDENT CONTRACTORS AND CO-COUNSEL DULY LICENSED TO PRACTICE LAW IN THE STATE OF FLORIDA.