LENDER AND FINANCE REPRESENTATION
The Commercial Financing Numbers That Make Your Deals Work.
Creating a solid financial game plan before you search your property search is not only necessary but can save you financial and mental strain on getting into your next deal. Having a reliable partner to facilitate financing is what you need.
ENTER YOUR EMAIL FOR FREE ACCESS
MUST-HAVE STRATEGIES FOR REAL ESTATE INVESTORS. RELEVANT AND TIMELY INFORMATION THAT GIVES YOU THE EDGE.
FOR YOUR SMALL OR LARGE PORTFOLIO
Constructing The Best Commercial Financing Package For Your Investment Goals.
Commercial real estate all hinges on how your income producing property will be able to cover your expenses and debt service to generate a profit. The opaque landscape of banks, conduit lenders, commercial finance brokers, insurance companies and other actors can create confusion even for the most seasoned investor to make the correct choice for their current or future commercial property purchase.
We will explore the various types of loans you can look into as well as the different terminology you will want to be familiar when we discuss what would be the best approach for you to take and how to start the financing conversation with a lender.
Our Firm Looks Out For Our Clients
Bridge Loans : High Interest Rates, Points, High Risk Situations
When it comes to your first purchase, usually the loan you use to acquire the property, will not be used in the long term. This is the case due to the fact of various investment goals of the individual or group. If the property is deemed a value-add play (think a low occupied office building with deferred maintenance in a highly desired area), it will take the upside risk and capital expenditures on the investors to make it worth it for the investor. Because of the costs and fees involved with the options out there, you have a ton of choice including but not limited to:
Many financial institutions offer such loans including but are not limited to: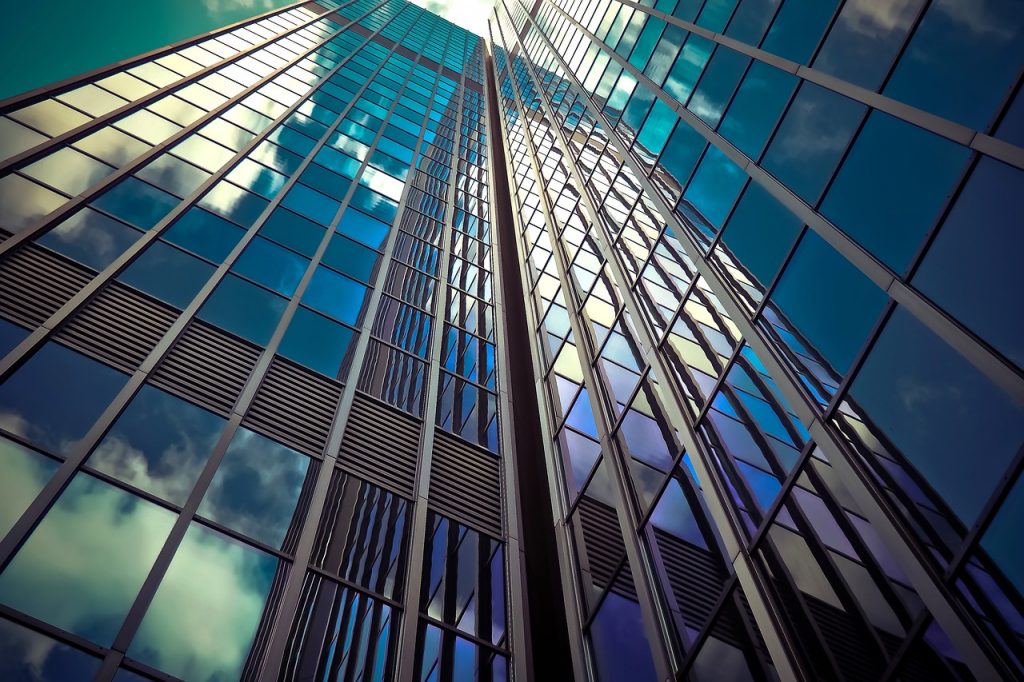 Know The Lingo Of A Commercial Lender.
This idea is where having the right partner to lend credibility to your next meeting with your local banker or an institutional financing operator is so critical to your request. A real estate attorney from Carmel has local, state and national contacts to assess what you need quickly. What amount of CAPEX (capital expenditures) do you think you will need to improve the property? Do you know what the common DSCR is for your retail building, office or industrial complex purchase? What are the repayment terms? Is there a balloon payment at the end of your term? What are the current interest rates? What is needed for the occupancy rate to get permanent versus bridge financing? This paragraph isn't even coming close to what you need to know to start the conversation.
Permanent Loans : Size, Rates, Terms
Each one of these financial institutions will have their limits on what they can do when considering your lending request. If you are trying to buy a 100 unit apartment building and have no experience, can bring a minimal down payment and have no collateral, bridge loans are more likely an option. Here are some points to consider when looking at permanent financing:
Permanent Loans : Low Interest and High Amortizations
These types of loans are the most basic kind of loan you can get when it comes to commercial financing. Depending on what the type and age of your commercial property are, various amortizations are from 20 to 35 years. Permanent is best when a property is "stabilized" or that the tenants fill occupancy, cash flow from rents is high covering the debt service much higher than the lender's threshold, also called the (DSCR).
Many financial institutions offer such loans including but are not limited to:
THIS IS WHERE IT ALL STARTS
GET THE LENDER AND FINANCING YOU NEED TO MAKE A SOUND INVESTMENT.
Our relationships with many of both bridge and permanent financing options can make or break how you are able to acquire your next building. You need the right loan or else nothing matters. Let's talk through how our lender representation can secure you the options that fit best your strategy.
Contact Our Carmel Real Estate Attorney For Your Financing Deal Today.
LET'S TALK REAL ESTATE TODAY!
We Speak In Your Acquisition and Disposition Langaguge.
Real Estate
Related Content
WEBSITE USE AND DISCLAIMER.   By using this site, the User understands and agrees that Attorney Jeffrey J. Jinks is licensed only in the State of Indiana and information on the site may not be valid in other jurisdictions.  All information is for information purposes only and is not legal advice to the user.  
No attorney client privilege or relationship is created by the use of the site or the transmission and receipt of information without an express agreement between the user and Attorney Jeffrey J. Jinks.   The information on the site should not be relied on, and the user should take no action, nor refrain from taking action, without first seeking legal or other professional advice for their specific situation.   Do not send confidential information through this site, nor through email.
 Any links to other sites are intended as possible aids to the user and are not intended or implied that the firm sponsors, is affiliated or associated with, endorses or is legally authorized to use any any trade name, mark, logo, seal or copyrighted symbol that may be reflected in the links.  Those sites are not under the control of Attorney Jeffrey J. Jinks and he is not responsible for the content on or through those sites.
 The information on this site may not reflect the most current legal developments, verdicts, case law, code revisions, regulatory updates, private letter rulings or other changes in the law and is not guaranteed to be correct, complete or up to date.  The information on this site should not be taken as a promise, guarantee or indication of future results or benefits.
IRS CIRCULAR 230 NOTICE.  We are required by Treasury Regulations (Circular 230) to inform you that, to the extent that this communication concerns federal tax issues, this communication (including links, attachments and enclosures) was not written or intended to be used, and cannot be used, for (1) avoiding federal tax penalties, or (2) promoting, marketing, or recommending to another party any transaction or matter addressed herein.
MATTERS  IN THE STATE OF FLORIDA TO BE PROVIDED BY THE FIRM'S EMPLOYEES, INDEPENDENT CONTRACTORS AND CO-COUNSEL DULY LICENSED TO PRACTICE LAW IN THE STATE OF FLORIDA.